Technical data
Mechanical data:
Mounting:
surface mounted
Optical data:
light distribution:
symmetrical
Other data:
Contains light source:
yes
Available on request:
TUNABLE WHITE, DIM 1-10V, DIM DALI, IP44, diffuser OPAL-MICROPRISM
Application:
offices, receptions, class rooms, conference rooms, halls, museums, shops
Product description
The luminaire is based on aluminum profile, appearing in the form of ready-made fixtures or infinitely long systems, which takes different shapes. Parallel use of diffusers type: opal, micro-prismatic, aluminum raster, aluminum cap and connecting accessories offers a wide range of applications of CRACK system.
The possibility of using TUNABLE WHITE technology which allows you to set artificial light to the rhythm of natural light, so allows you to change color of the temperature according to user preferences.
Available product colors
Standard:
cold white

warm white

light grey

grey

anthracite

black

anoda

grey graphite
Lightsource: LED
M - mounting type to be choosen:
10 - surface mounted
12 - wall luminaire lighting down
13 - wall luminaire lighting up

Difuser:
OP - opal

C - color

| Catalogue code | Light source | Light flux | Power | Color temperature | Dimensions |
| --- | --- | --- | --- | --- | --- |
| 190220.M.OP.C | LED | 2200lm | 15W | 3000K | L=566mm |
| 190330.M.OP.C | LED | 3300lm | 22W | 3000K | L=846mm |
| 190440.M.OP.C | LED | 4400lm | 29W | 3000K | L=1126mm |
| 190550.M.OP.C | LED | 5500lm | 36W | 3000K | L=1406mm |
| 190660.M.OP.C | LED | 6600lm | 44W | 3000K | L=1686mm |
| 190770.M.OP.C | LED | 7700lm | 51W | 3000K | L=1967mm |
| 190880.M.OP.C | LED | 8800lm | 58W | 3000K | L=2247mm |
| 190990.M.OP.C | LED | 9900lm | 65W | 3000K | L=2527mm |
| 191100.M.OP.C | LED | 11000lm | 72W | 3000K | L=2807mm |
| 191210.M.OP.C | LED | 12100lm | 80W | 3000K | L=3087mm |
| 191320.M.OP.C | LED | 13200lm | 87W | 3000K | L=3367mm |
| 190400.M.OP.C | LED | 4000lm | 27W | 3000K | L=566mm |
| 190600.M.OP.C | LED | 6000lm | 39W | 3000K | L=846mm |
| 190800.M.OP.C | LED | 8000lm | 55W | 3000K | L=1126mm |
| 191000.M.OP.C | LED | 10000lm | 68W | 3000K | L=1406mm |
| 191200.M.OP.C | LED | 12000lm | 82W | 3000K | L=1686mm |
| 191400.M.OP.C | LED | 14000lm | 94W | 3000K | L=1967mm |
| 191600.M.OP.C | LED | 16000lm | 109W | 3000K | L=2247mm |
| 191800.M.OP.C | LED | 18000lm | 123W | 3000K | L=2527mm |
| 192000.M.OP.C | LED | 20000lm | 136W | 3000K | L=2807mm |
| 192020.M.OP.C | LED | 22000lm | 150W | 3000K | L=3087mm |
| 192040.M.OP.C | LED | 24000lm | 164W | 3000K | L=3367mm |
| 191221.M.OP.C | LED | 2200lm | 14W | 4000K | L=566mm |
| 190331.M.OP.C | LED | 3300lm | 21W | 4000K | L=846mm |
| 190441.M.OP.C | LED | 4400lm | 27W | 4000K | L=1126mm |
| 190551.M.OP.C | LED | 5500lm | 37W | 4000K | L=1406mm |
| 190661.M.OP.C | LED | 6600lm | 41W | 4000K | L=1686mm |
| 190771.M.OP.C | LED | 7700lm | 48W | 4000K | L=1967mm |
| 190881.M.OP.C | LED | 8800lm | 55W | 4000K | L=2247mm |
| 190991.M.OP.C | LED | 9900lm | 61W | 4000K | L=2527mm |
| 191101.M.OP.C | LED | 11000lm | 68W | 4000K | L=2807mm |
| 191211.M.OP.C | LED | 12100lm | 75W | 4000K | L=3087mm |
| 191321.M.OP.C | LED | 13200lm | 82W | 4000K | L=3367mm |
| 190401.M.OP.C | LED | 4000lm | 26W | 4000K | L=566mm |
| 190601.M.OP.C | LED | 6000lm | 39W | 4000K | L=846mm |
| 190801.M.OP.C | LED | 8000lm | 51W | 4000K | L=1126mm |
| 191001.M.OP.C | LED | 10000lm | 64W | 4000K | L=1406mm |
| 191201.M.OP.C | LED | 12000lm | 77W | 4000K | L=1686mm |
| 191401.M.OP.C | LED | 14000lm | 90W | 4000K | L=1967mm |
| 191601.M.OP.C | LED | 16000lm | 103W | 4000K | L=2247mm |
| 191801.M.OP.C | LED | 18000lm | 115W | 4000K | L=2527mm |
| 192001.M.OP.C | LED | 20000lm | 128W | 4000K | L=2807mm |
| 192021.M.OP.C | LED | 22000lm | 141W | 4000K | L=3087mm |
| 192041.M.OP.C | LED | 24000lm | 154W | 4000K | L=3367mm |
Photometric body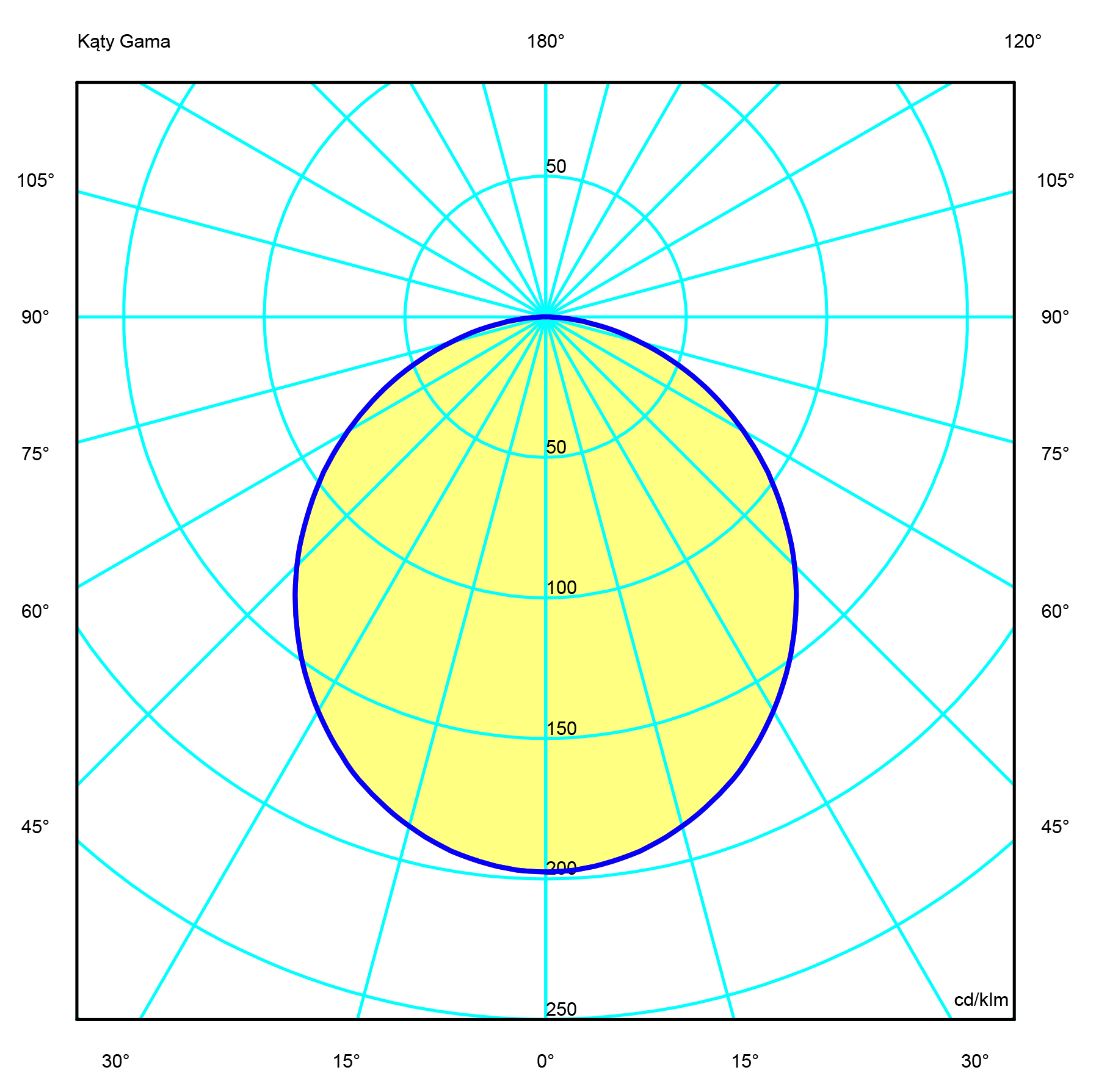 190220.00.OP.C