Technical data
Mechanical data:
Mounting:
surface mounted / with adapter
Optical data:
Light distribution:
symmetrical
Beam angle:
14°, 24°, 38°, 60°
Other data:
Contains light source:
yes
Available on request:
DIM DALI, Specialized LED premium white, crisp white, food warm white, food premium LED
Application:
offices, receptions, museums, shops, private apartments
Product description
LED projector with a classic simple design, two mounting types: with 3-circuit track adapter and ceiling rose. Integrated radiator perfectly dissipates the heat, which allows achieving high luminaire parameters and long life of the components. The maximum luminous efficacy in the 4500 lm version achieved by the TRACER STRONG projector is 175 lm/W. Integrated reflector available in versions 14, 24, 38 ° allows for precise illuminate any exhibition. The luminaire is dedicated to spaces requiring the use of large luminous flux and specialized lighting, which wil extract specific colors of products at exhibition, eg boutiques, food stores, jewelry stores, sports stores, museums, etc. Available on request with the DAL DALI system.
Available product colors
Standard:
cold white

warm white

light grey

grey

anthracite

black
Lightsource: LED
M - mounting type to choose:
0 - with 3-circuit track
1 - surface mounting

R - reflectors to choose:
14 = 14°
24 = 24°
38 = 38°
60 = 60°

C - color
There is a possibility to order accessories to the standard version (with an adapter), which enable to install the luminaire in a surface mounted and recessed way.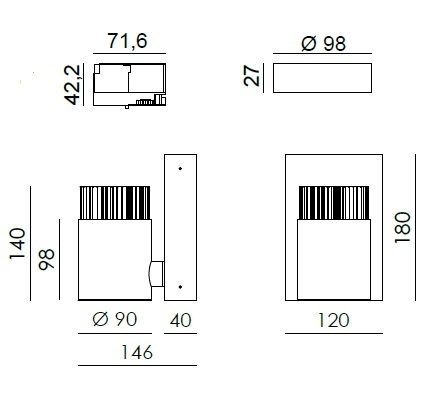 | Catalogue code | Light source | Light flux | Power | Color temperature | Weight | Casambi | Box dimensions |
| --- | --- | --- | --- | --- | --- | --- | --- |
| 53M.34.4500.R.C | LED SPOT | 5000lm | 32W | 3000K | 1,40 | yes | 165x140x260 |
| 53M.34.4501.R.C | LED SPOT | 5000 lm | 32W | 4000K | 1,40 | yes | 165x140x260 |
| 53M.34.4507.R.C | PREMIUM WHITE | 4500 lm | 34W | 930K | 1,40 | yes | 165x140x260 |
| 53M.34.4517.R.C | PREMIUM WHITE | 4500 lm | 34W | 940K | 1,40 | yes | 165x140x260 |
| 53M.34.3605.R.C | CRISP WHITE | 3600lm | 42W | 930K | 1,40 | yes | 165x140x260 |
| 53M.34.3408.R.C | FOOD WARM WHITE | 3400lm | 36W | 925K | 1,40 | yes | 165x140x260 |
| 53M.34.3606.R.C | FOOD PREMIUM RED | 3200lm | 36W | 930K | 1,40 | yes | 165x140x260 |
Photometric body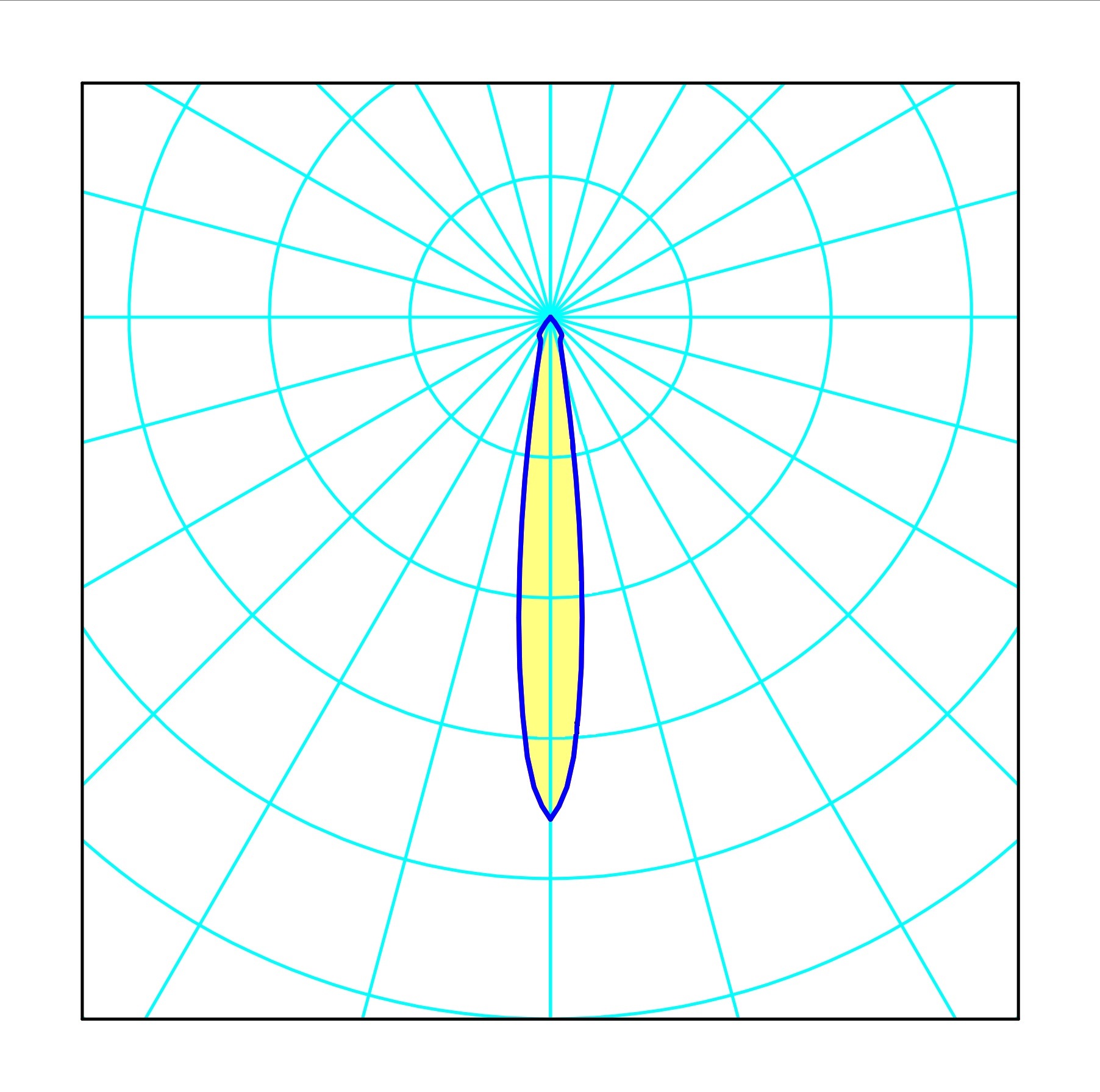 530.34.4500.14.C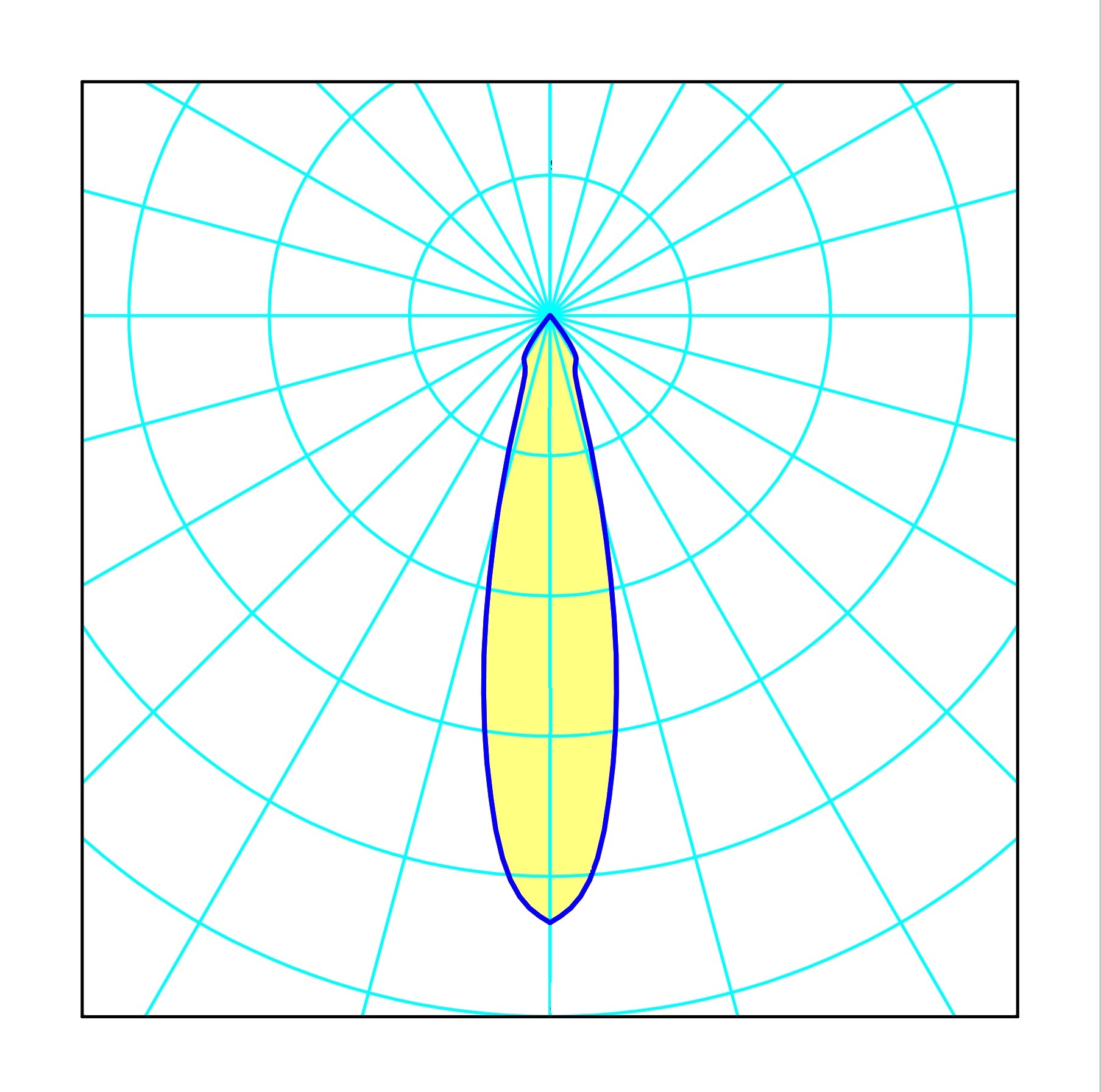 530.34.4500.24.C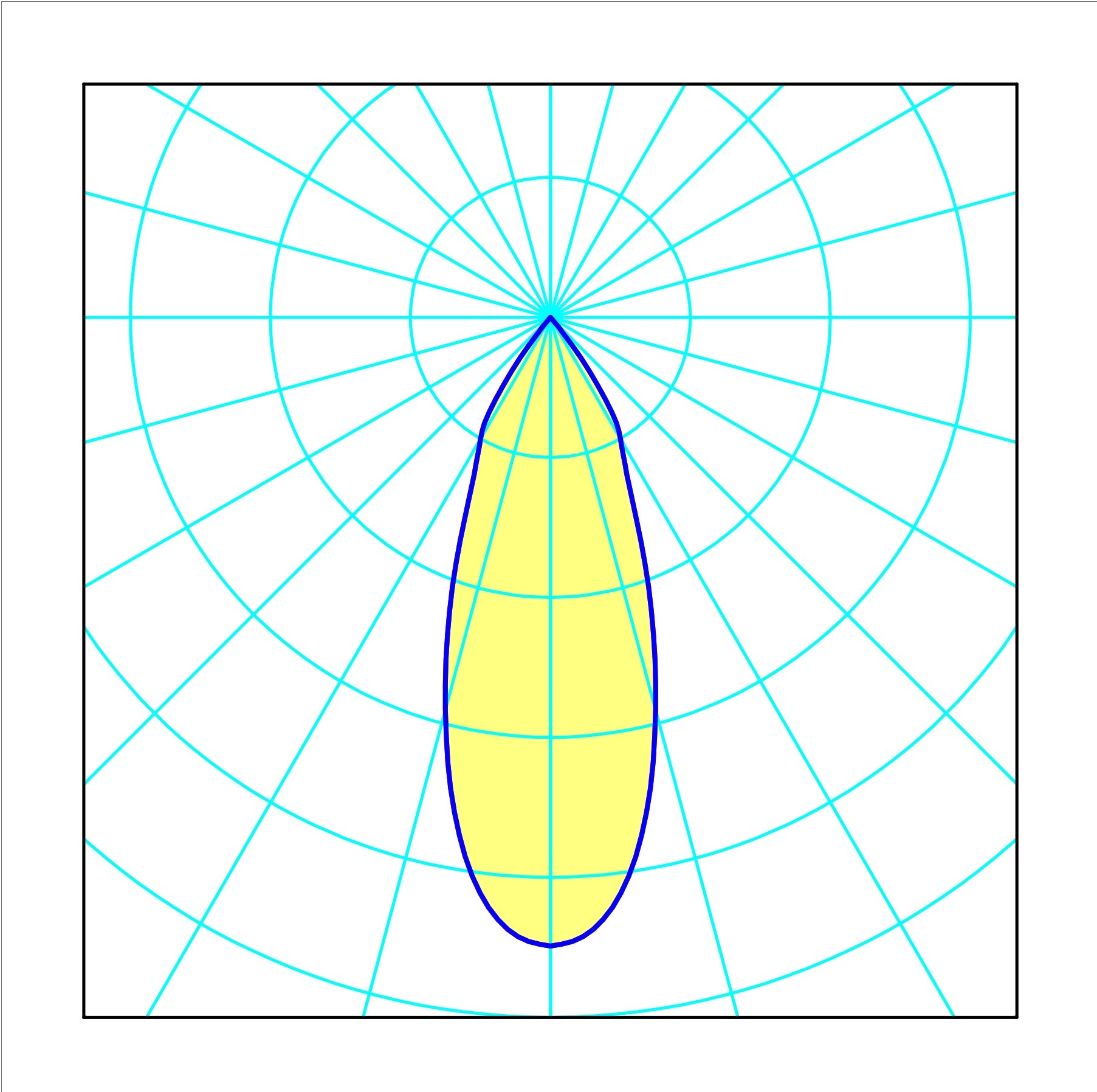 530.34.4500.38.C