Technical data
Optical data:
Light distribution:
asymmetrical, street or park
Other data:
Contains light source:
yes
Application:
parks, estetes, surroundings of office buildingss, surroundings of hotels
On request:
fuse connector, DALI, A 1-10V
Downloads
Product description
PARK is a perfect solution for lighting outdoor areas. This external luminaire is a head designed to be mounted on a round Ø=60mm or square pole. PARK is equipped with lenses that allow to adjust the light angle to the user's needs.
Available product colors
Standard:
cold white

warm white

light grey

grey

grey graphite

anthracite

black
Lightsource: LED
C - color

L - lenses
02 - asymmetric floodlighting distribution
03 - street lighting distribution
04 - park lighting distribution

pole is not included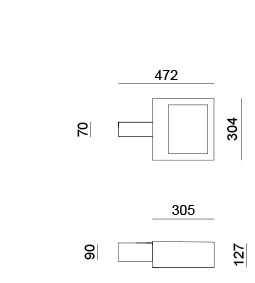 | Catalogue code | Light source | Light flux | Power | Color temperature |
| --- | --- | --- | --- | --- |
| 5480.0223.L.C | LED | 2250lm | 17W | 3000K |
| 5480.0313.L.C | LED | 3100lm | 26W | 3000K |
| 5480.0413.L.C | LED | 4100lm | 37W | 3000K |
| 5480.0473.L.C | LED | 4750lm | 47W | 3000K |
| 5480.0553.L.C | LED | 5500lm | 61W | 3000K |
| 5480.0224.L.C | LED | 2250lm | 17W | 4000K |
| 5480.0314.L.C | LED | 3100lm | 24W | 4000K |
| 5480.0414.L.C | LED | 4100lm | 35W | 4000K |
| 5480.0474.L.C | LED | 4750lm | 44W | 4000K |
| 5480.0554.L.C | LED | 5500lm | 55W | 4000K |