Technical data
Mechanical data:
Mounting:
surface mounted / with adapter
Optical data:
Light distribution:
symmetrical, asymmetrical
Other data:
Contains light source:
yes
Available on request:
CASAMBI, DALI
Application:
offices, receptions, museums, shops, private apartments, restaurants
Product description
ROBO is a LED projector that will work perfectly as spotlight. The optics used in this luminaire enable very precise illumination of even a very small element. Asymmetrical lenses allow to create an interesting effect on the wall. Its simple, industrial shape will fit perfectly into shop, museum and residential spaces.
Available product colors
Standard:
cold white

warm white

light grey

grey

anthracite

black
Lightsource: LED
M - mounting type to choose:
0 - with 3-circuit track
1 - surface mounting

R - reflectors to choose:
5 = 5°
30 = 30°
31 = 37x25°
A – asymmetrical

C - color
There is a possibility to order accessories to the standard version (with an adapter), which enable to install the luminaire in a surface mounted and recessed way.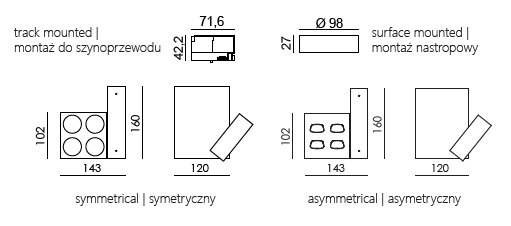 | Catalogue code | Light source | Light flux | Power | Weight | Dimensions | Box dimensions |
| --- | --- | --- | --- | --- | --- | --- |
| 69M.2.0403.L.C | LED | 400lm | 5W | 1,00kg | L=143, W=120, H=160mm | 190x190x140mm |
| 69M.2.0803.L.C | LED | 800lm | 10W | 1,00kg | L=143, W=120, H=160mm | 190x190x140mm |
| 69M.2.1403.L.C | LED | 1400lm | 14W | 1,00kg | L=143, W=120, H=160mm | 190x190x140mm |
| 69M.2.0404.L.C | LED | 400lm | 5W | 1,00kg | L=143, W=120, H=160mm | 190x190x140mm |
| 69M.2.0804.L.C | LED | 800lm | 10W | 1,00kg | L=143, W=120, H=160mm | 190x190x140mm |
| 69M.2.1404.L.C | LED | 1400lm | 14W | 1,00kg | L=143, W=120, H=160mm | 190x190x140mm |
Photometric body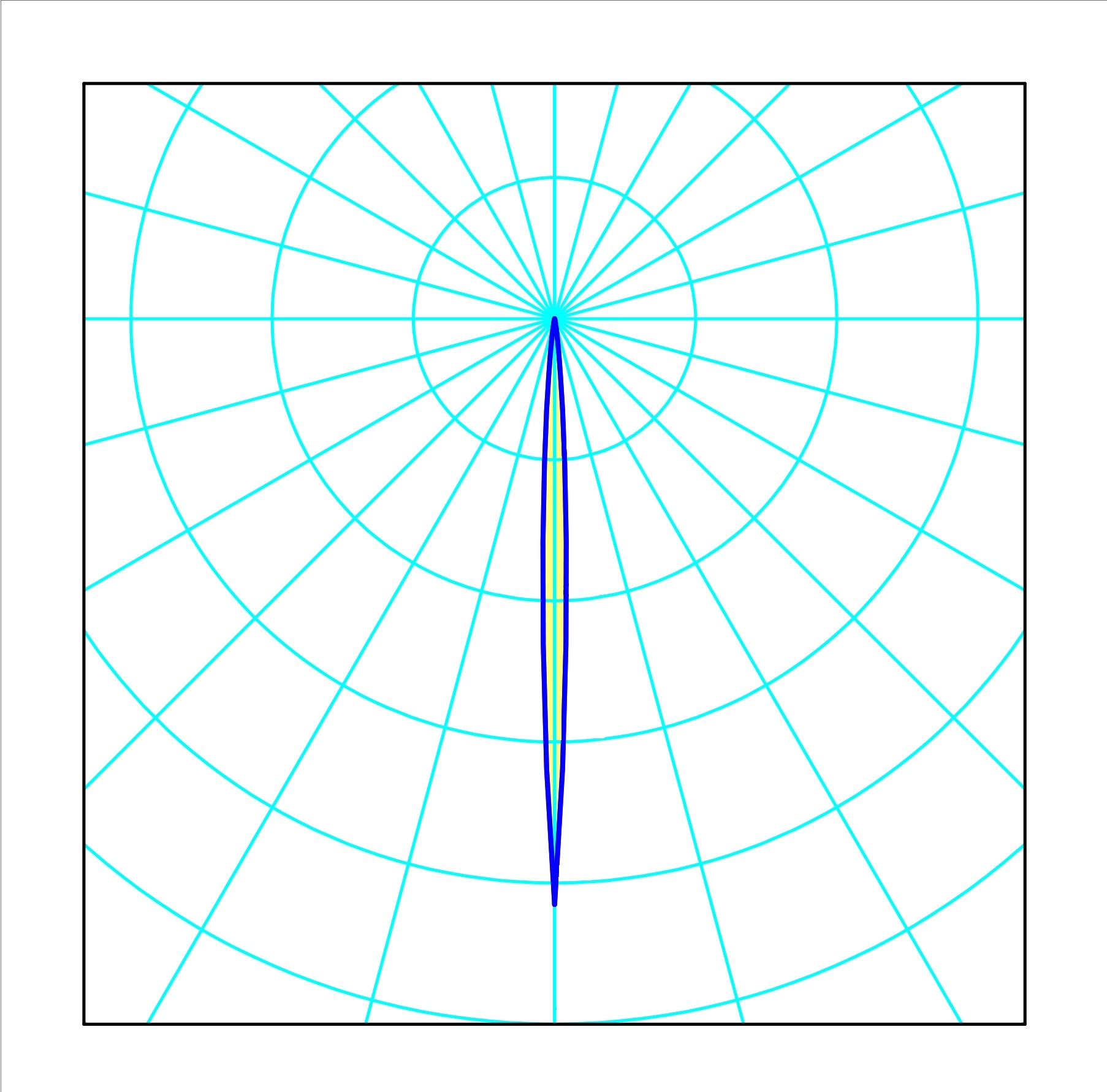 69M.2.0403.5.C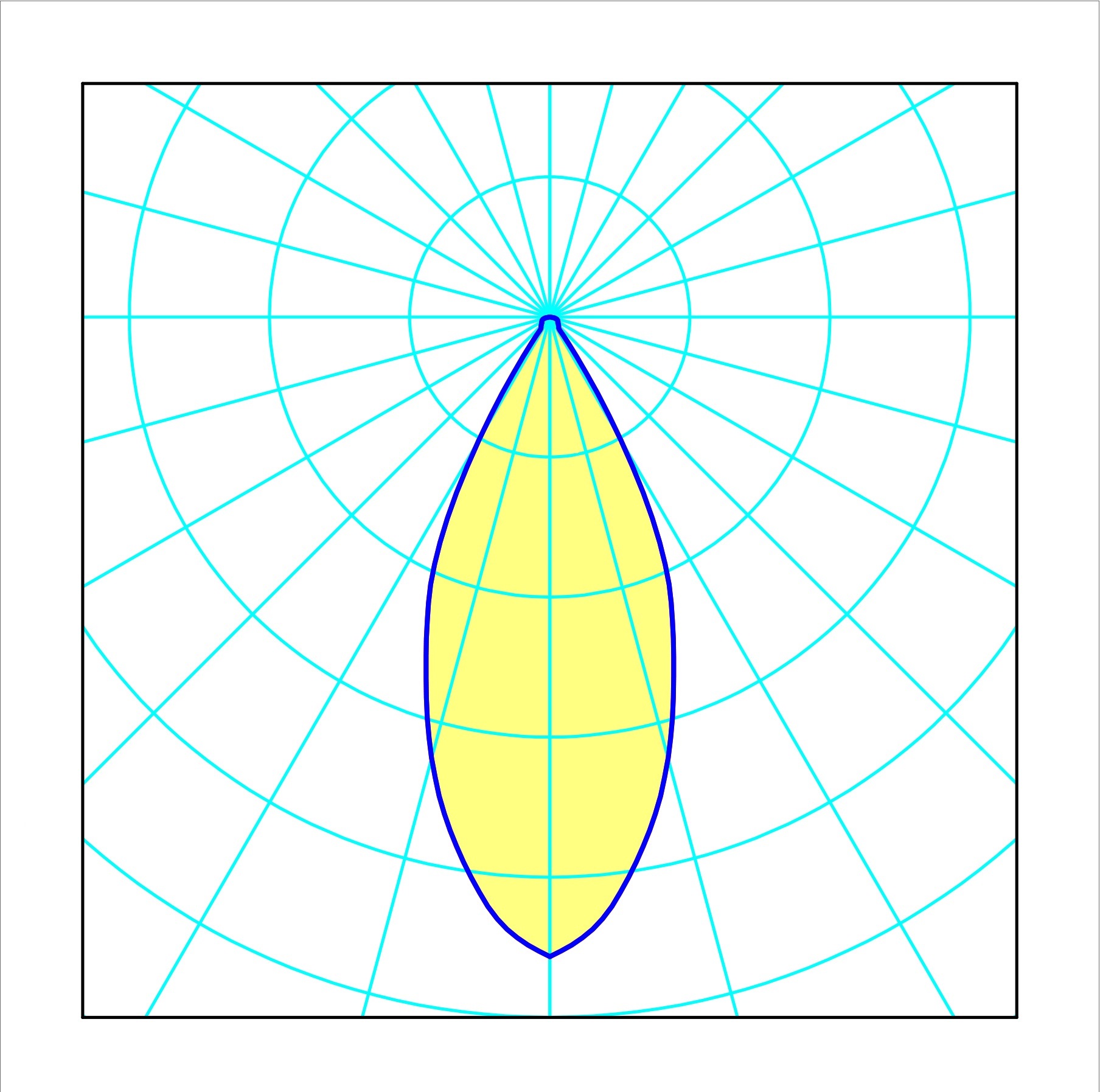 69M.2.0803.30.C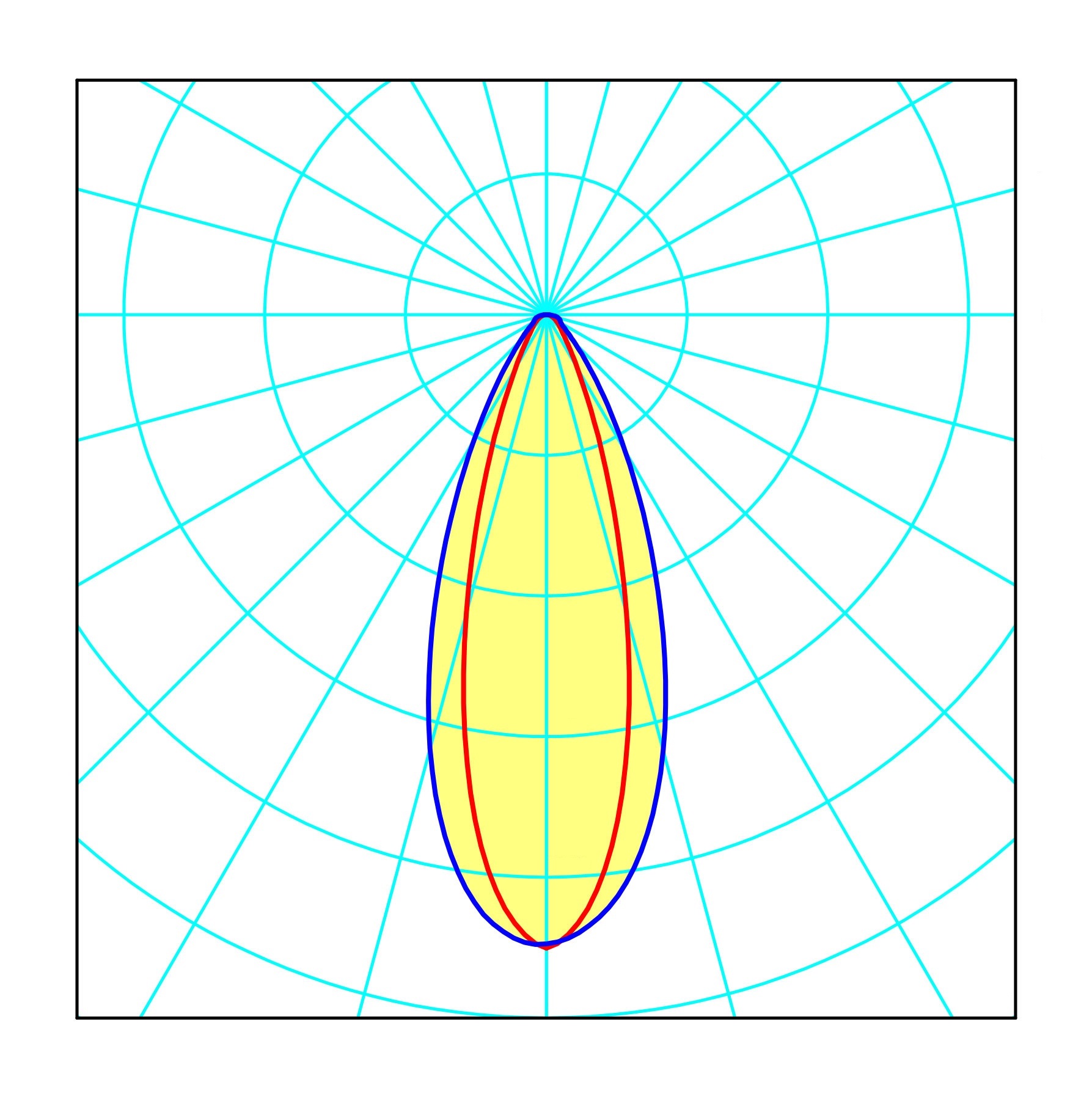 69M.2.0803.31.C