Technical data
Mechanical data:
Mounting:
surface mounted / with adapter
Optical data:
Light distribution:
symmetrical
Beam angle:
14°, 24°, 38°, 60°
Other data:
Contains light source:
yes
Available on request:
CASAMBI, DALI, Specialized LED premium white, crisp white, food warm white, food premium LED
Application:
offices, receptions, museums, shops, private apartments, restaurants
Product description
GOLF 90 is a projector, designed for mounting on a track or directly to the ceiling. Head is adjustable in two planes: up/down, left/right. The projector is equipped with a ring that eliminates the glare effect. Four different types of optics allow the light to be directed specifically to an object or a larger area. Museums, exhibitions, receptions, hotels or private apartments are places where the GOLF 90 will work perfectly.
Available product colors
Standard:
cold white

warm white

light grey

grey

anthracite

black
Lightsource: LED
M - mounting type to choose:
0 - with 3-circuit track
1 - surface mounting

R - reflectors to choose:
14 = 14°
24 = 24°
38 = 38°
60 = 60°

C - color
There is a possibility to order accessories to the standard version (with an adapter), which enable to install the luminaire in a surface mounted and recessed way.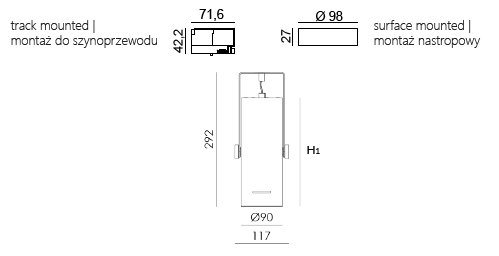 | Catalogue code | Light source | Light flux | Power | Color temperature | CRI/RA | Weight | Dimensions | Box dimensions |
| --- | --- | --- | --- | --- | --- | --- | --- | --- |
| 5409.1100.0M.R.C | LED | 1100lm | 8W | 3000K | ≥80 | 1,00kg | Ø=90, L=117, H1=205, H=292mm | 120x120x320mm |
| 5409.2000.0M.R.C | LED | 2000lm | 14W | 3000K | ≥80 | 1,00kg | Ø=90, L=117, H1=205, H=292mm | 120x120x320mm |
| 5409.3000.0M.R.C | LED | 3000lm | 20W | 3000K | ≥80 | 1,20kg | Ø=90, L=117, H1=235, H=292mm | 120x120x320mm |
| 5409.1101.0M.R.C | LED | 1100lm | 8W | 4000K | ≥80 | 1,00kg | Ø=90, L=117, H1=205, H=292mm | 120x120x320mm |
| 5409.2001.0M.R.C | LED | 2000lm | 14W | 4000K | ≥80 | 1,00kg | Ø=90, L=117, H1=205, H=292mm | 120x120x320mm |
| 5409.3001.0M.R.C | LED | 3000lm | 20W | 4000K | ≥80 | 1,20kg | Ø=90, L=117, H1=235, H=292mm | 120x120x320mm |
Photometric body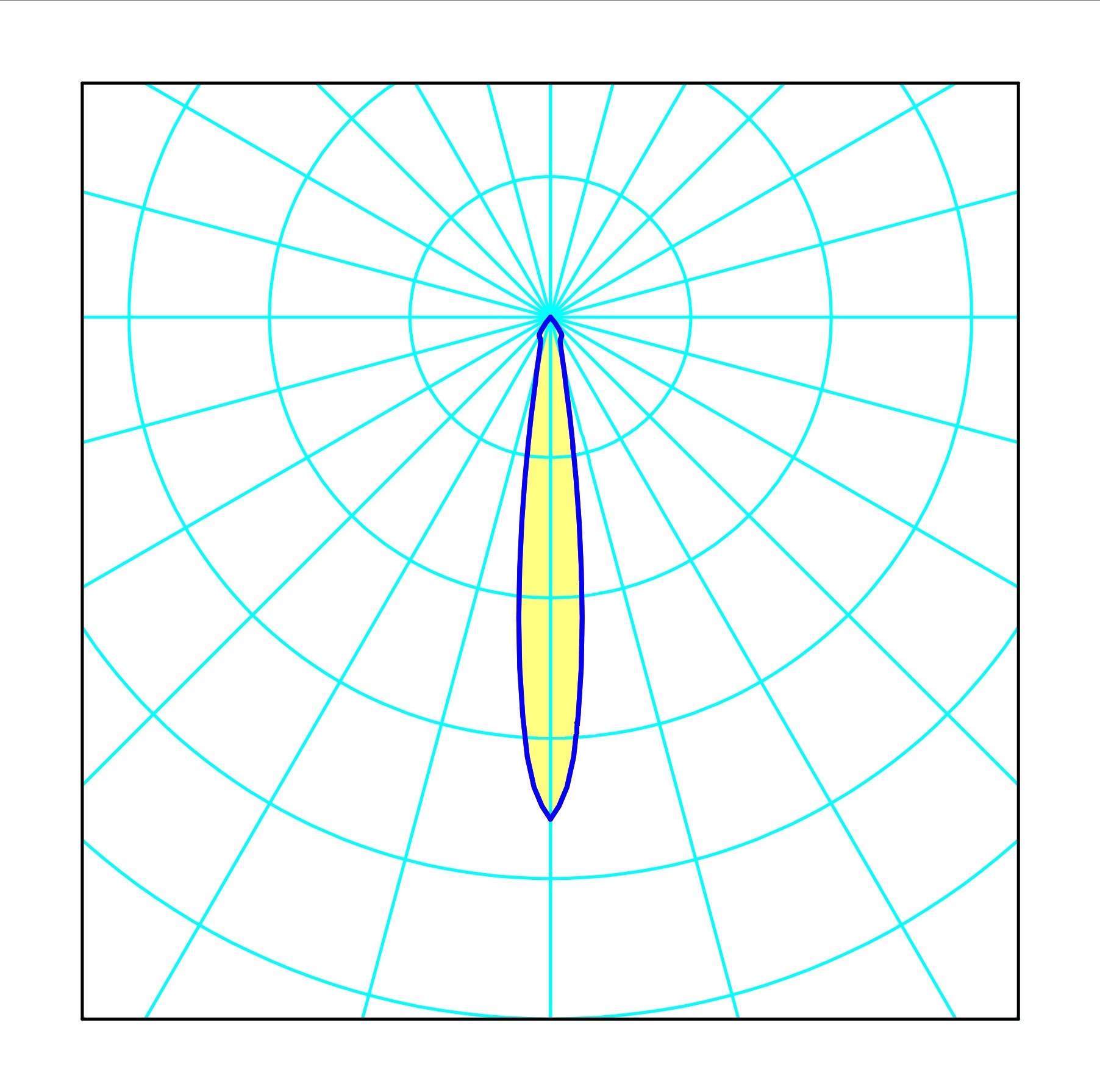 5409.1101.0M.14.C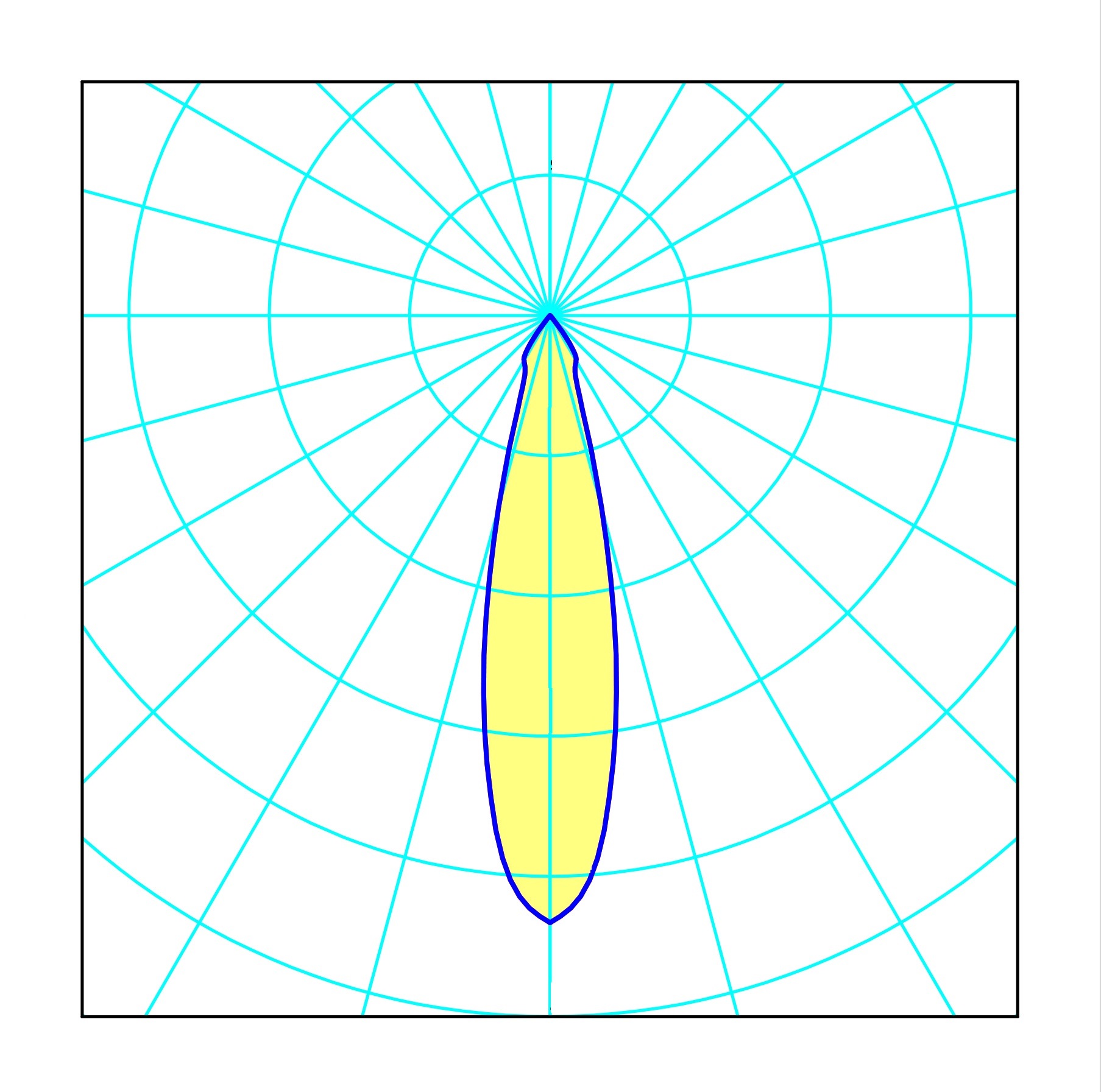 5409.1100.0M.24.C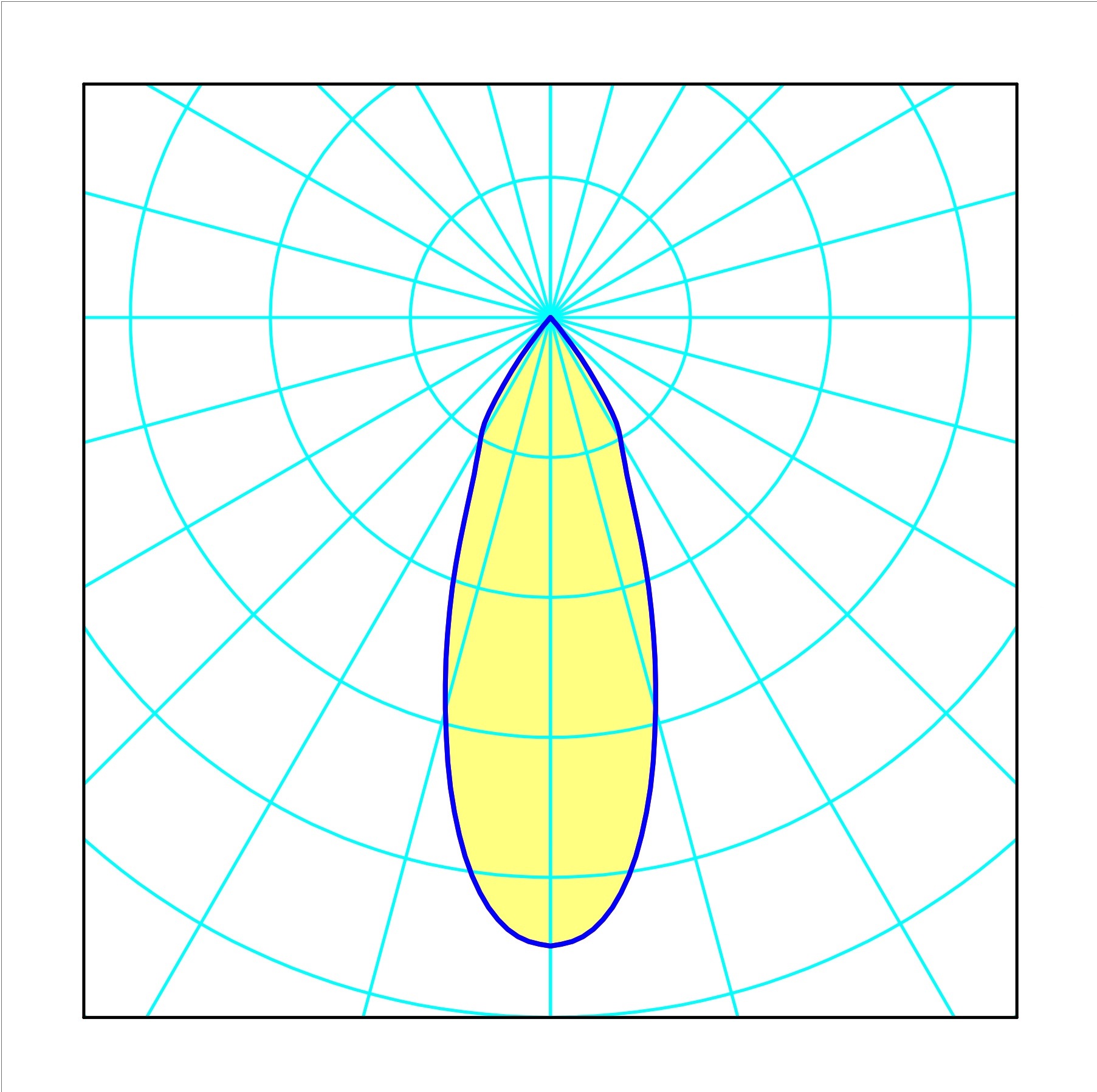 5409.1100.0M.38.C