Technical data
Mechanical data:
Mounting:
surface mounted / with adapter
Optical data:
Light distribution:
symmetrical
Beam angle:
14°, 24°, 38°, 60°
Other data:
Contains light source:
yes
Available on request:
CASAMBI, DALI, specialized LED premium white, crisp white, food warm white, food premium LED
Application:
offices, receptions, museums, shops, private apartments, restaurants
Product description
LED projector with two heads with anti-glare rings in a simple design, allows to illuminate larger area. It can be mounted on a track or directly to the ceiling. Movable heads allow turning the light in two different directions, and the possibility of choosing the angle of light, enables more precise illumination of the surface. TRACER TWIN is perfect for store or museum exhibitions.
Available product colors
Standard:
cold white

warm white

light grey

grey

anthracite

black
Lightsource: LED
M - mounting type to choose:
0 - with 3-circuit track
1 - surface mounting

R - reflectors to choose:
14 = 14°
24 = 24°
38 = 38°
60 = 60°

C - color
There is a possibility to order accessories to the standard version (with an adapter), which enable to install the luminaire in a surface mounted and recessed way.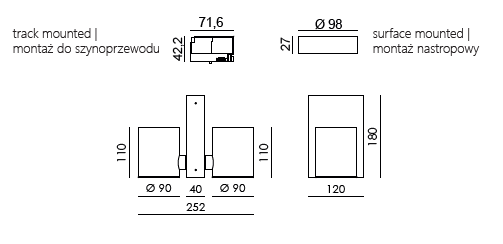 | Catalogue code | Light source | Light flux | Power | Color temperature | CRI/RA | Weight | Dimensions | Box dimensions |
| --- | --- | --- | --- | --- | --- | --- | --- | --- |
| 53M.50.21100.R.C | LED | 2x1100lm | 16W | 4000K | ≥80 | 1,30kg | Ø=90, L=252, W=120, H=180mm | 270x140x240mm |
| 53M.50.22000.R.C | LED | 2x2000lm | 28W | 4000K | ≥80 | 1,30kg | Ø=90, L=252, W=120, H=180mm | 270x140x240mm |
| 53M.50.23000.R.C | LED | 2x3000lm | 40W | 4000K | ≥80 | 1,50kg | Ø=90, L=252, W=120, H=180mm | 270x140x240mm |
Photometric body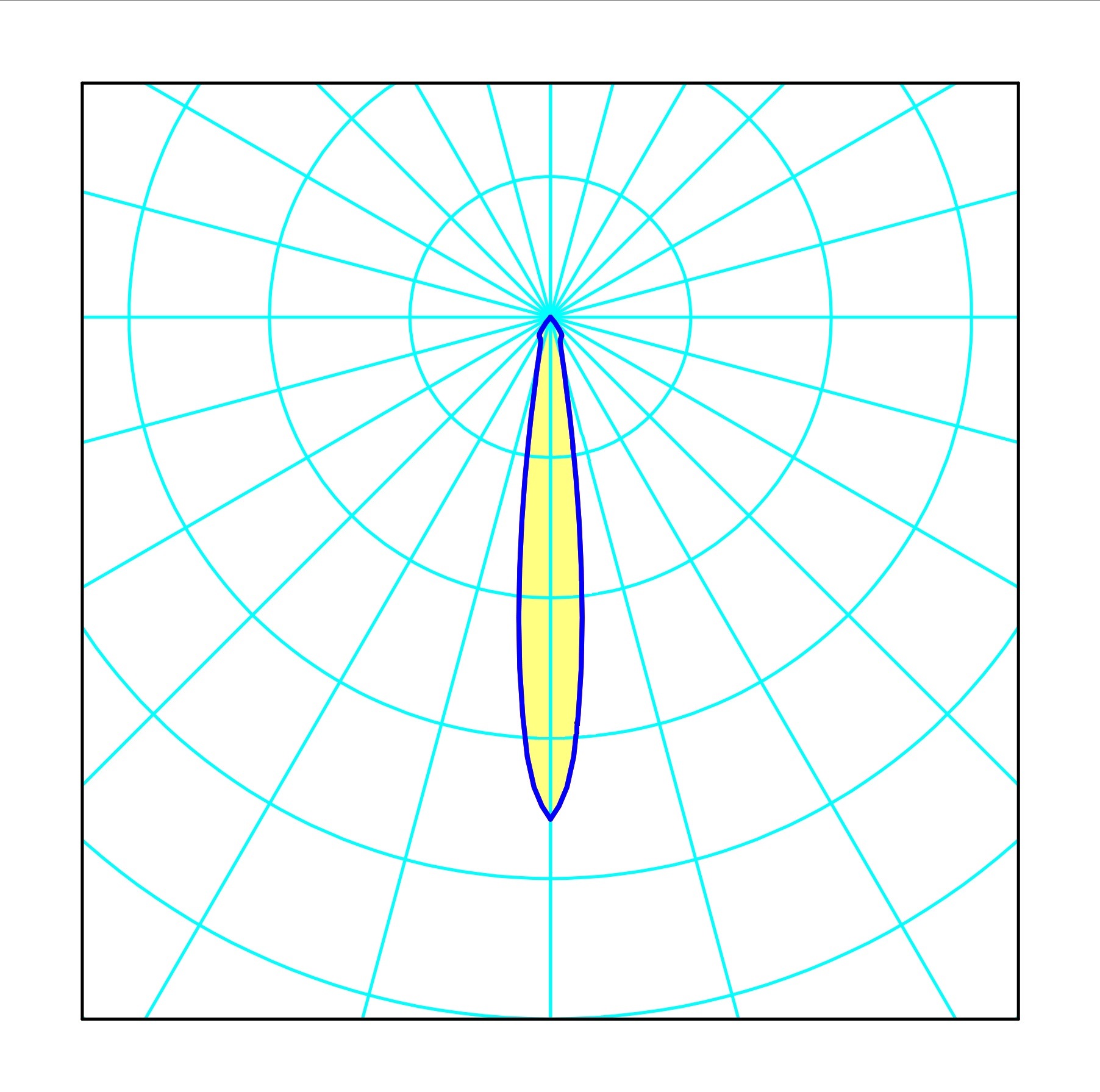 530.50.21100.14.C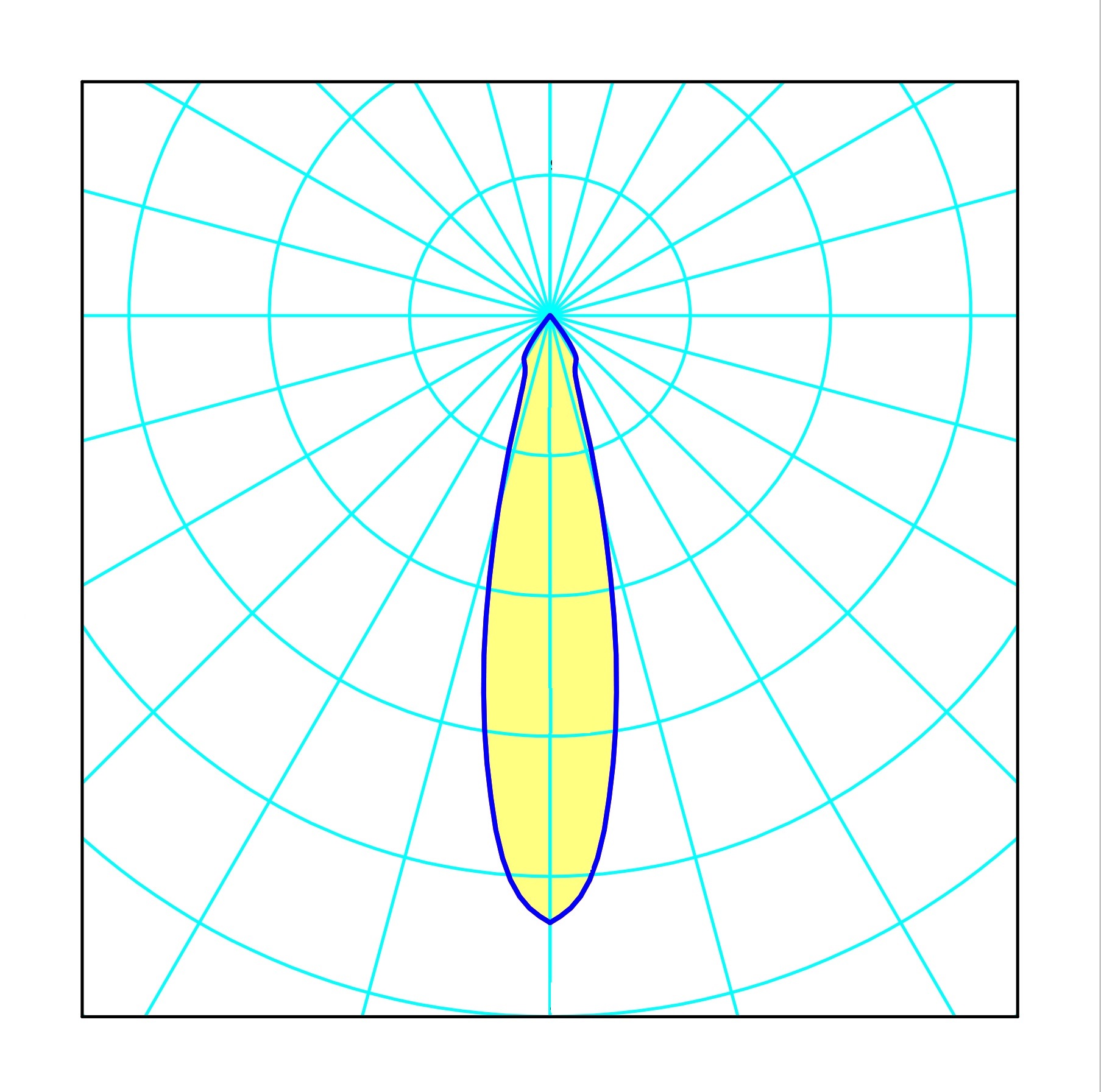 530.50.21100.24.C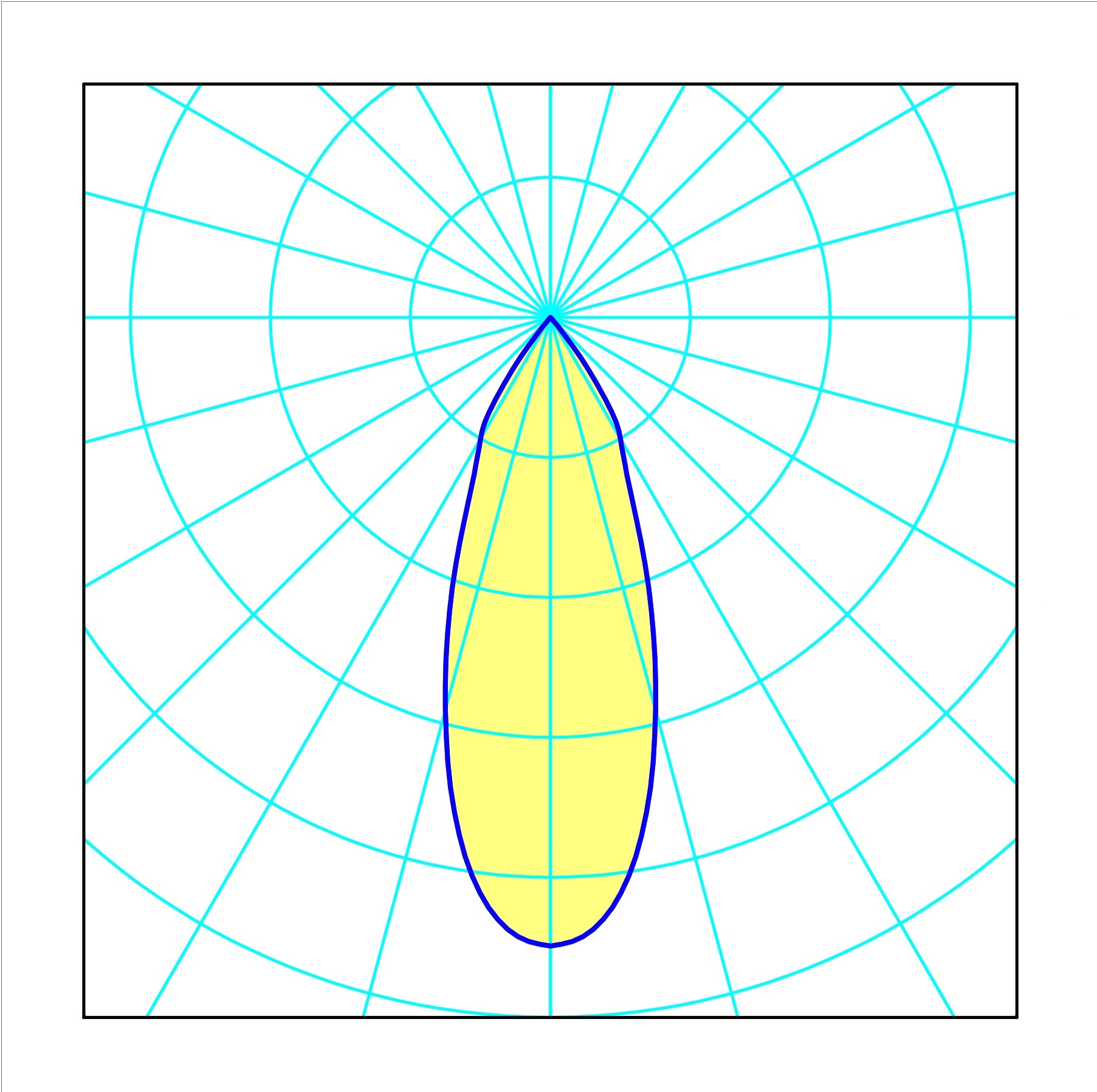 530.50.21100.38.C