Technical data
Mechanical data:
Mounting:
surface mounted / with adapter
Optical data:
Light distribution:
symmetrical
Beam angle:
14°, 24°, 38°
Other data:
Contains light source:
yes
Available on request:
DIM DALI, Specialized LED premium white, crisp white, food warm white, food premium LED
Application:
offices, receptions, museums, shops, private apartments
Product description
SPIN - with unique design and excellent performance from the highest quality materials. Luminaire adapted for mounting on a rail or directly on the ceiling with a base. Adjustable in any axis. It has a high efficiency LED up to 160 lm / W, which, combined with a precision reflector, provides excellent light performance and high efficiency.

Available product colors
Standard:
cold white

warm white

light grey

grey

anthracite

black
Lightsource: LED
M - mounting type to choose:
0 - with 3-circuit track
1 - surface mounting

R - reflectors to choose:
14 = 14°
24 = 24°
38 = 38°

C - color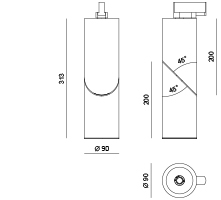 | Catalogue code | Light source | Light flux | Power | Color temperature |
| --- | --- | --- | --- | --- |
| 590.M.1100.R.C | LED SPOT | 1100 lm | 8W | 3000K |
| 590.M.2000.R.C | LED SPOT | 2000 lm | 15W | 3000K |
| 590.M.3000.R.C | LED SPOT | 3000 lm | 22W | 3000K |
| 590.M.1101.R.C | LED SPOT | 1100 lm | 8W | 4000K |
| 590.M.2001.R.C | LED SPOT | 2000 lm | 14W | 4000K |
| 590.M.3001.R.C | LED SPOT | 3000 lm | 21W | 4000K |
Photometric body
590.0.1100.14.C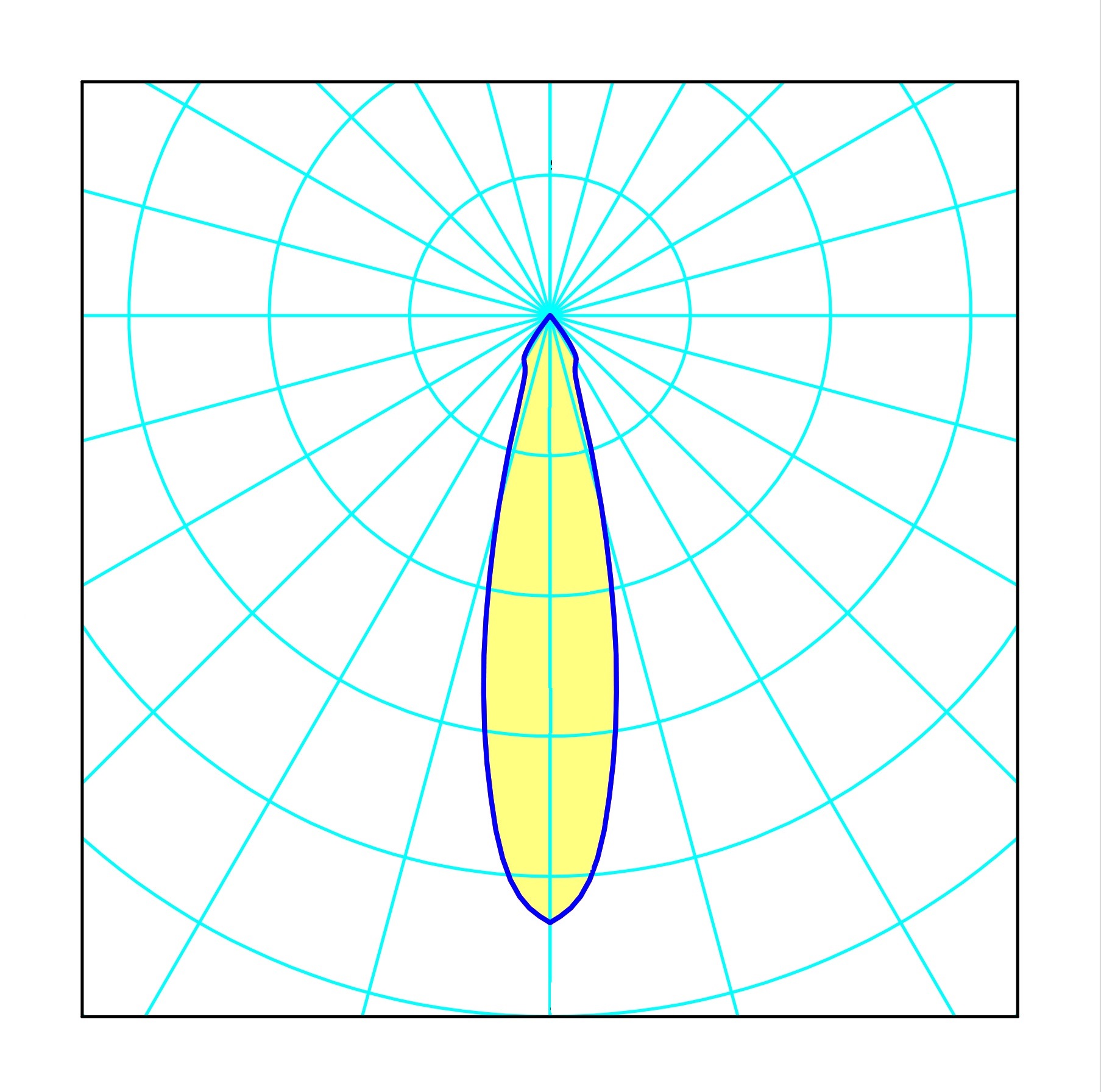 590.0.1100.24.C
590.0.1100.38.C