Technical data
Mechanical data:
Mounting:
surface mounted / with adapter
Optical data:
Light distribution:
symmetrical
Beam angle:
14°, 24°, 38°, 60°
Other data:
Contains light source:
yes
Available on request:
CASAMBI, DALI, specialized LED premium white, crisp white, food warm white, food premium LED
Application:
offices, receptions, museums, shops, private apartments, restaurants
Product description
SPIN is a luminaire with a unique design. It is designed for mounting on a track or directly on the ceiling. The adjustable head, not only allows to change light direction, but also creates an interesting visual effect. There are also four optics to choose from, which allow to adjust the angle of light to the space we want to illuminate.
Available product colors
Standard:
cold white

warm white

light grey

grey

anthracite

black
Lightsource: LED
M - mounting type to choose:
0 - with 3-circuit track
1 - surface mounting

R - reflectors to choose:
14 = 14°
24 = 24°
38 = 38°
60 = 60°

C - color
There is a possibility to order accessories to the standard version (with an adapter), which enable to install the luminaire in a surface mounted and recessed way.
| Catalogue code | Light source | Light flux | Power | Color temperature | CRI/RA | Weight | Dimensions | Box dimensions |
| --- | --- | --- | --- | --- | --- | --- | --- | --- |
| 590M.1100.R.C | LED | 1100lm | 8W | 3000K | ≥80 | 1,20kg | Ø=90, H=313mm | 140x110x370mm |
| 590M.2000.R.C | LED | 2000lm | 14W | 3000K | ≥80 | 1,20kg | Ø=90, H=313mm | 140x110x370mm |
| 590M.3000.R.C | LED | 3000lm | 20W | 3000K | ≥80 | 1,40kg | Ø=90, H=313mm | 140x110x370mm |
| 590M.1101.R.C | LED | 1100lm | 8W | 4000K | ≥80 | 1,20kg | Ø=90, H=313mm | 140x110x370mm |
| 590M.2001.R.C | LED | 2000lm | 14W | 4000K | ≥80 | 1,20kg | Ø=90, H=313mm | 140x110x370mm |
| 590M.3001.R.C | LED | 3000lm | 20W | 4000K | ≥80 | 1,40kg | Ø=90, H=313mm | 140x110x370mm |
Photometric body
590.0.1100.14.C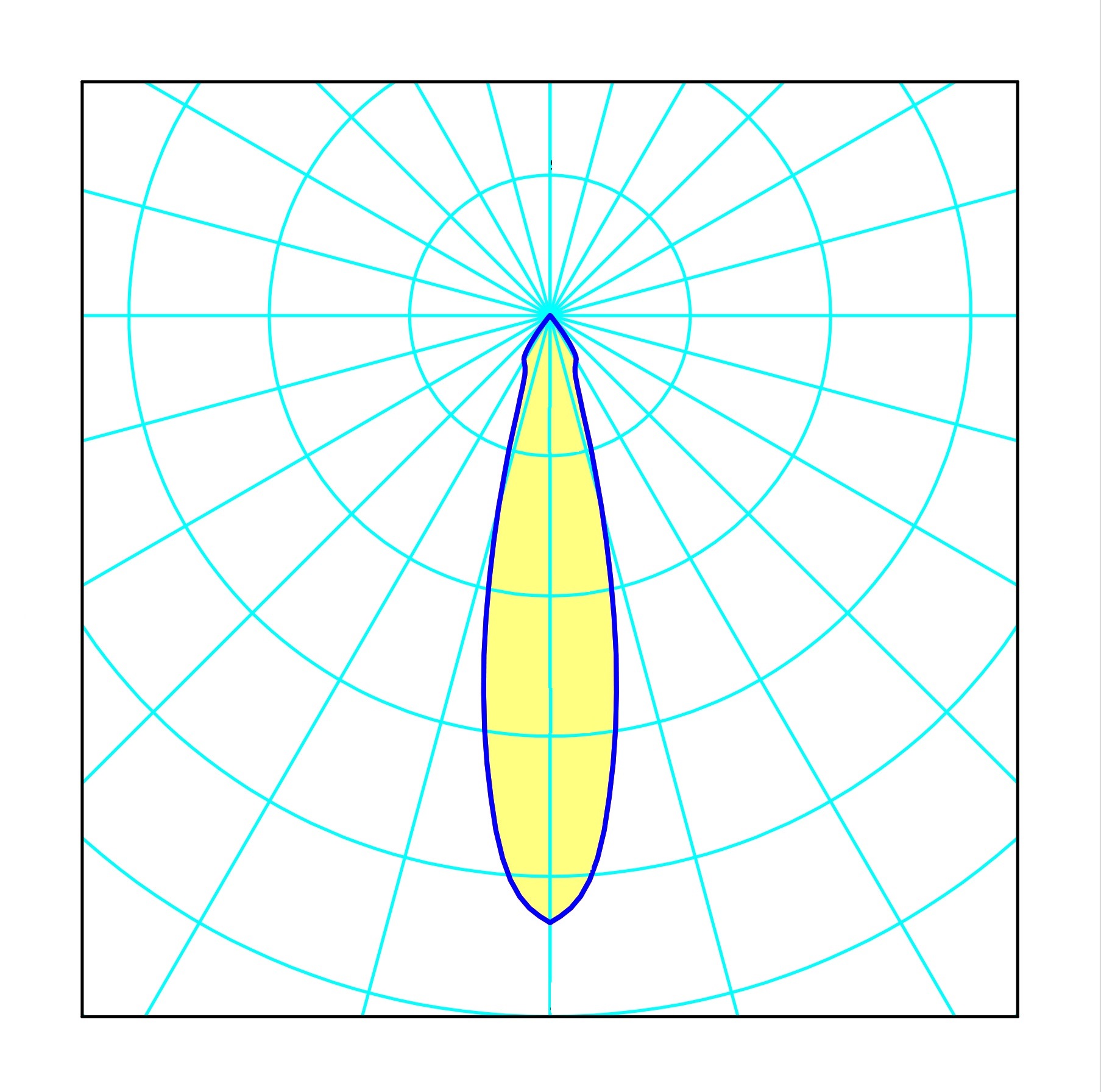 590.0.1100.24.C
590.0.1100.38.C